Domino on Google +

@DominOcean

My Tweets

An error has occurred; the feed is probably down. Try again later.

Archives

Recent Ocean News

An error has occurred; the feed is probably down. Try again later.

An error has occurred; the feed is probably down. Try again later.
All posts tagged shark fin soup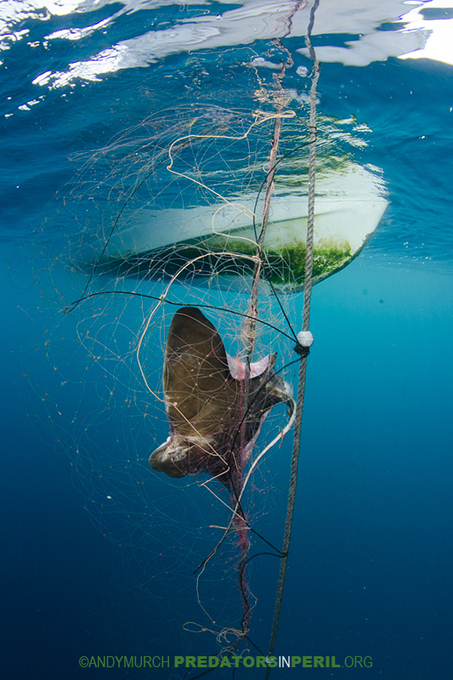 FREE SHARK CONSERVATION IMAGES! http://t.co/W9jcWbk0HM http://t.co/Lx3zx7WSHE
See on predatorsinperil.org
Posted by Domino on October 29, 2013
https://myoceannews.wordpress.com/2013/10/29/free-images-of-dead-sharks-and-other-marine-predators-in-distress/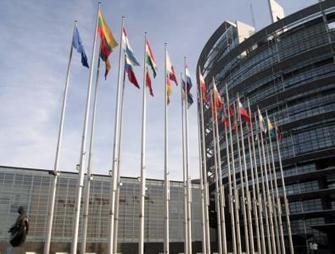 Today, the European Parliament's Committee on Fisheries backed the European ban on shark finning and confirmed that the Committee wants to see stricter controls but the vote on a report by Maria do Ceu Patrao Neves (EPP, Portugal) has led to confusion on the issue of whether or not special fishing permits that allow fishermen to remove shark fins on-board vessels will be upheld.
Members of the European Parliament (MEPs) who sit on the Fisheries Committee supported the essential principle of the current regulation but their position on whether or not to maintain these special permits was distinctly less clear. Spain and Portugal are the only EU Member States that still issue these permits …
Read full article on www.projectaware.org
Related articles
Posted by Domino on September 19, 2012
https://myoceannews.wordpress.com/2012/09/19/confusing-vote-on-eu-shark-finning-regulation/
This short film highlights how nations, cities and people around the globe are saying No to Shark Fin Soup, Shark Fishing and Shark Finning.
As a diver I am proud to be part of the change and contribute to turning the tide for sharks! Project AWARE with other Shark Conservation groups are currently working on making the next CITES meeting in 2013 a success for sharks, so let's keep the pressure on …!
Posted by Domino on February 9, 2012
https://myoceannews.wordpress.com/2012/02/09/the-tide-is-turning-for-sharks/
Via Scoop.it – Ocean News


Drawing conclusions regarding plight of sharks must be based on hard science and not drama. Sharks deserve no less.
Nature is a very complex, interwoven web of plant and animal species, ecological and environmental relationships, and an endless multitude of actions and reactions. To survive, it is constantly changing, adjusting to shifts in conditions – sometimes slowly and sometimes dramatically. Therefore, to predict the totality of change that occurs with the loss of a species is, to say the least, challenging. We like are answers neat and tidy. We are prone to look for silver bullet solutions, one size fits all remedies, and we have a tendency to view consequences in linear domino-like chains.
However, when you speak with ecological scientists, they think in terms of trophic cascade when considering man's impact on the environment. Changes are not simple and the ultimate outcome – particularly when nature is constantly trying to adjust for the sake of survival – becomes extremely hard to predict. It can be done but it requires complex modeling and varying degrees of confidence, and is often couched in the realization that other mitigating factors can alter the outcome of a particular situation for better or worse. Read the full article … Via rtseablog.blogspot.com
Posted by Domino on February 2, 2012
https://myoceannews.wordpress.com/2012/02/02/shark-conservation-in-a-complex-world-only-hard-facts-truly-serve-the-cause/
Published on: July, 21st 2011 by Keith Addis, President of the board of directors at Oceana, Huffington Post – Lessons From Diving With Whale Sharks.
For the past couple of days, I've been side by side with hundreds of the biggest fish on Earth – Whale Sharks.
I've just returned from an incredible adventure in Cancun, Mexico, where every summer hundreds of these majestic giants gather under the full moon to feed on billions of fish eggs.
I was in Belize a year ago where we encountered two Whale Sharks, but it was absolutely amazing to be swimming in the middle of an estimated 300 whale sharks within about a one-square mile area. It's a deeply spiritual experience to be so close to these massive, domino-patterned leviathans, often flanked by giant manta rays.
Observing these spectacular animals in the wild is a wake-up call for us all that sharks around the world, including these giants, need our help. Sharks are being hunted ferociously for their fins, primarily for shark fin soup. Millions are inhumanely killed every year, the result being that many species are now threatened with extinction.
As apex predators, sharks play a vital role in maintaining the health of marine ecosystems everywhere. Sharks are slow-growing, late-maturing, long-lived and give birth to very few offspring during their life cycles, making them extremely vulnerable to overexploitation.
Without sharks, the ocean can and will get out of balance quickly, as was the case off the coast of North Carolina. According to a study published in Science Magazine by the late Dr. Ransom Myers, the disappearance of sharks there led to an explosion in the population of rays, which have subsequently wiped out virtually all the bay scallop fisheries — and the fishermen whose livelihoods had depended on the health and sustainability of this resource for over a century.
The good news is that the United States has made great headway in shark conservation in recent months. At the end of 2010, Congress passed the Shark Conservation Act, which prevents shark finning in U.S. waters.
But while shark finning is illegal in the U.S., current federal laws banning shark finning do not adequately address the issue of the shark fin trade. As a result, fins are being imported to the U.S. from countries with limited to zero shark protections in place. Legislation banning the sale and possession of shark fins passed recently in Washington, Oregon, Hawaii and Guam and is pending in California.
I'm really hoping that California follows the lead of its neighbors. Ending the trade of shark fins in the state would continue our country's reputation as a leader in shark conservation and send a signal to the world that shark fins belong on a shark's body, not in soup.
Posted by Domino on July 21, 2011
https://myoceannews.wordpress.com/2011/07/21/diving-whale-shark/
Give back to the Oceans

Ocean News in French

Take the #10Tips4Divers Pledge

#YouShopAmazonGives

An error has occurred; the feed is probably down. Try again later.

New Sea Life Mag for Kids! Subscribe Now!

End Fish Discards

Ocean Splash of Tags