Domino on Google +

@DominOcean

My Tweets

An error has occurred; the feed is probably down. Try again later.

Archives

Recent Ocean News

An error has occurred; the feed is probably down. Try again later.

An error has occurred; the feed is probably down. Try again later.
All posts tagged Great White Shark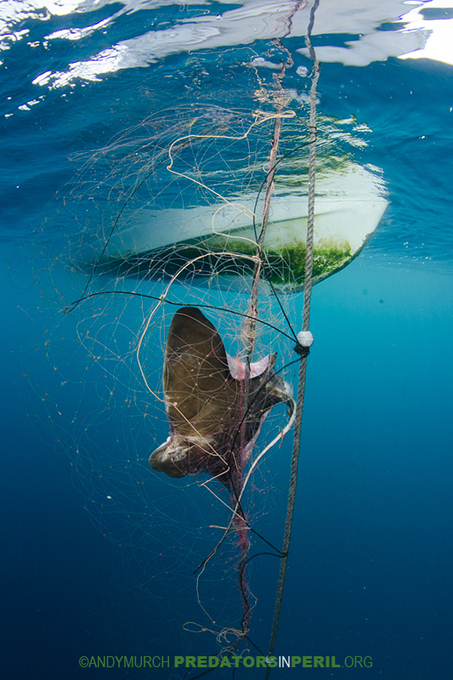 FREE SHARK CONSERVATION IMAGES! http://t.co/W9jcWbk0HM http://t.co/Lx3zx7WSHE
See on predatorsinperil.org
Posted by Domino on October 29, 2013
https://myoceannews.wordpress.com/2013/10/29/free-images-of-dead-sharks-and-other-marine-predators-in-distress/
It is estimated that up to 100 million sharks are killed by people every year, due to commercial and recreational fishing. Meanwhile, the average number of fatalities worldwide per year between 2001 and 2006 from unprovoked shark attacks is 4.3.
See on www.treehugger.com
Related articles
Posted by Domino on December 15, 2012
https://myoceannews.wordpress.com/2012/12/15/10-amazing-but-endangered-shark-species-how-many-do-you-know/
I've recently discovered "Extreme Bucket List", a great blog focusing on unique aspects of adventure.  As I was reading the interesting Bucket List adventures, I asked myself: "What is on my life list?".
Among my many life goals, diving the Top 10 dive sites of the world made it to the top of the list! There are so many stunning places I'm dreaming of visiting to encounter some of the most amazing sea creatures!
Diving in the Maldives with the majestic Manta Ray for example, or South Africa to encounter the misunderstood Great White shark ; or experiencing the magic of the Galapagos to observe schooling of Scalloped Hammerhead sharks and gentle Whale Sharks, or simply diving in the UK  for a chance to see the harmless and very rare Basking shark.
Unfortunately, the more I wait to tick these adventures off my bucket list the less chance I have to make these dreams come true! Why? Simply because:
Shark and ray populations have seriously declined over the past thirty years.
Great White sharks, Basking Sharks and Whale Sharks are listed as endangered species on the IUCN Red List.
Scalloped Hammerhead sharks have been fished and finned to near extinction, their numbers dropping around 95 percent across the world.
An alarming rise in the trade of Manta and Mobula ray hunting has put the existence of the species under serious threat.
Each year, up to 73 million sharks are killed primarily for their fins, threatening one-third of open ocean sharks with extinction.
Unless more effective and enforceable protection measures are implemented to save these species, these beautiful sharks and many others such as Blue sharks and Porbeagle will become extinct. We must ensure that sharks are around for ocean health and the future generations.
I can't imagine an ocean without sharks. Can you? Sadly, this seems more likely by the day as our oceans witness a rapid and global rise in unsustainable shark fishing.
It's high time to take action and rally support for shark conservation! It's time to demand policy changes to secure protections for the most vulnerable shark species. I have joined the movement of divers protecting the ocean planet one dive at a time. Will you join me?
Related articles
Posted by Domino on March 28, 2012
https://myoceannews.wordpress.com/2012/03/28/shark-diving-bucket-list/
Did you know? Only three shark species are protected under CITES regulations (great white, whale shark and basking shark). Yet many shark species such as scalloped hammerhead, porbeagle and spiny dogfish are on the brink of extinction!
In less than one year's time, Government officials from all around the world will meet in Thailand to discuss the fate of the most threatened and heavily traded shark species. With 175 member countries the Convention on International Trade of Endangered Species (CITES) sets controls on the international trade and movement of animals and plants at risks of becoming extinct.
Many shark populations have declined dramatically over the past thirty years, some by as much as 99%. By supporting the Big Shark Shout Out campaign and signing the CITES petition you can give sharks a fighting chance and ensure the most vulnerable shark species get the trade protection they desperately need.
SHARK FINNING
The burgeoning and largely unregulated trade in shark fins represents one of the most serious threats to shark populations worldwide.
Shark finning (the cruel practice which involves slicing fins from sharks at sea and dumping their bodies overboard) is not only an Asian problem. Shark fin soup can be found in many restaurants across the world and many countries export shark fins to the Asian market.
According to some studies, every country with a coastline export fins to Hong Kong. Despite a shark finning ban implemented in 2003 in Europe for instance, EU countries (particularly Spain) continue to be the single largest supplier of shark fins to the Hong Kong market.
WHY SHARKS ARE IMPORTANT
Sharks play an important role in keeping the ocean healthy and in balance. They regulate the quantity and health of other species of fish and invertebrates. Sharks quite often prey on sick, diseased or old animals. This prevents the disease or sickness from spreading and  creates habitat space for other animals. Oceans without sharks are oceans out of balance, which means trouble for everyone who depends on oceans for food, jobs and enjoyment. All of us really!
Support for shark protection is difficult to achieve because of the persistent irrational fear of sharks. A change in attitude, perception, media coverage, and improved conservation legislation and fishing policies are desperately needed. Public support for shark conservation is crucial to balance short-term interests and ensure that strong and enforceable shark conservation measures are implemented.
We can't afford to ignore the fate of sharks because some of us are afraid of these animals or because this slaughter happens miles out at sea where no one sees it. The results of the loss of sharks will have effects beyond our  imagination and beyond our current ability to understand.
Related articles
Posted by Domino on March 22, 2012
https://myoceannews.wordpress.com/2012/03/22/cites-shark-protection/
Give back to the Oceans

Ocean News in French

Take the #10Tips4Divers Pledge

#YouShopAmazonGives

An error has occurred; the feed is probably down. Try again later.

New Sea Life Mag for Kids! Subscribe Now!

End Fish Discards

Ocean Splash of Tags