Domino on Google +

@DominOcean

My Tweets

An error has occurred; the feed is probably down. Try again later.

Archives

Recent Ocean News

An error has occurred; the feed is probably down. Try again later.

An error has occurred; the feed is probably down. Try again later.
All posts tagged environment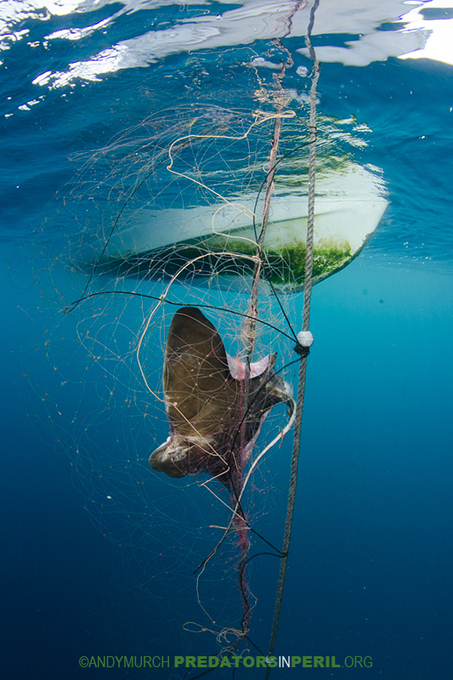 FREE SHARK CONSERVATION IMAGES! http://t.co/W9jcWbk0HM http://t.co/Lx3zx7WSHE
See on predatorsinperil.org
Posted by Domino on October 29, 2013
https://myoceannews.wordpress.com/2013/10/29/free-images-of-dead-sharks-and-other-marine-predators-in-distress/
Nearly three percent of the world's oceans – an area slightly larger than Europe – now lies within designated marine protected areas, according to new data from the International Union for Conservation of Nature (IUCN). This is a significant increase from 2010 when the area protected was just 1.2 per cent. However, many of the new protected zones may be of little value in terms of conservation.
See on www.newscientist.com
Posted by Domino on October 29, 2013
https://myoceannews.wordpress.com/2013/10/29/protected-areas-in-the-ocean-now-exceed-size-of-europe/
IEEP report marine litter – There is no easy way to tackle the issue of marine litter: it is complicated and has many causes, impacts and inputs. As a high percentage of marine litter comes from land based sources, EU legislation is possibly the best way to address the problem and look for solutions.
In order to provide some concrete guidance on the potential for existing EU legislation to tackle the multitude of land based sources of marine litter items, Seas At Risk commissioned a study from the Institute for European Environmental Policy (IEEP). Their mission was to outline which existing pieces of EU legislation could be amended to ensure a significant drop in marine litter, and whether new legislation might be required to fill gaps in the existing body of regulation.
The IEEP study "How to improve EU legislation to tackle marine litter" provides an excellent overview of EU legislation that could have an impact on the amount of waste in the marine environment. Six policy instruments in particular are identified as having a high potential level of impact: the Marine Strategy Framework Directive (MSFD), the Waste Framework Directive, the Packaging and Packaging Waste Directive, the Cosmetics Regulation, and the European Maritime and Fisheries Fund (the funding instrument of the Common Fisheries Policy). This is either because they are relevant to a large range of marine litter items and sources, or may have a dramatic impact in terms of reducing an important type of litter.
The study's main conclusion is that the basic framework for addressing this environmental problem is in place. However, several short-comings in the existing legislation were identified, most importantly the need for greater ambition in the current requirements and targets.
For example, if the Cosmetics Directive were to ban the use of micro plastics in sanitary products, this would greatly reduce the input of this damaging type of marine litter. However a full review of the scope and focus of the Directive would be needed to introduce such a ban.Several of the analysed legal instruments could have a significant impact on the management of marine litter, but do not mention the concept of litter at all. The study recommends that the concept of litter is defined and systematically included in the Waste Framework and the Packaging and Packaging Waste Directive. Another way to make EU legislation more effective in tacking marine litter would be to include a reference to the marine litter descriptor of the MSFD. The study also flags up a worrying implementation gap. No matter how thorough the suite of legislation to tackle marine litter, without full implementation and enforcement by Member States it can have no impact on the problem.
The study comes at a crucial time in the fight to tackle marine litter, with the European Commission currently focused on a wide ranging review of EU waste legislation and targets. The recently adopted 7th Environmental Action Plan calls for an EU wide marine litter reduction target, with a public consultation on this expected soon. Additionally, a major conference is planned for 30th September in Brussels to present the outcome of the public consultation on the Green Paper on plastic waste.
In the meantime, the Member States are busy developing their national waste prevention plans – required under the Waste Framework Directive – and are in the context of the MSFD putting together programs of measures to reduce marine litter.
Seas At Risk intends to use the study results to ensure that prevention of marine litter is high on the EU agenda.
Newman, S, Watkins, E and Farmer, A (2013) How to improve EU legislation to tackle marine litter. Institute for European Environmental Policy, London
See on www.seas-at-risk.org
Related articles
Posted by Domino on September 12, 2013
https://myoceannews.wordpress.com/2013/09/12/seas-at-risk-what-the-eu-can-do-to-stop-marine-litter-new-study-out-now/
MPAs are part of the management toolbox that can ensure sustainable use of the oceans and provide the world with fish proteins. Yet, even as benefits of MPAs related to food security, ecosystem services and livelihoods are known, we currently fail on our commitments to protect 10% of the oceans by 2020. Perhaps we need to look at the problem through a new angle: what if you woke up one day and all the oceans were protected? From now on, ocean users would have to make their case to convince governments of their need to have space allocated for their activity.
See on newswatch.nationalgeographic.com
Posted by Domino on March 16, 2013
https://myoceannews.wordpress.com/2013/03/16/you-just-woke-up-and-know-what-today-the-worlds-oceans-are-protected-in-one-huge-global-mpa/
In just a few weeks the fate of vulnerable shark and ray species including the beloved Manta Ray and Hammerhead Shark will be decided by CITES authorities. The 16th meeting of  the Conference of the Parties (CITES CoP16) to be held in Bangkok, Thailand from 3 to 14 March 2013 offers an unique opportunity to secure trade protection for the most vulnerable species. We can't let these magnificent creatures disappear on our watch. CITES delegates need to hear loud and clear that we want them to vote YES for sharks and rays. Extinction is NOT an Option. Take Action!
3 Easy Ways to Voice Your Support for Shark Conservation at CITES 2013:
Sign the Petition – Join more than 120,000 concerned citizens who are urging decision makers to protect sharks. Sign the petition and ask your friends, family and colleagues to do the same.
Send a Letter to CITES Leaders – All you need to do is fill in the form and hit the send button. The letter asking CITES delegates to vote YES for sharks and rays will go direct to those who could make all the difference in just one click.
Spread the word that Extinction is NOT an Option:
– Download the sign and contribute a photo to Project AWARE's CITES 2013 photo album
– Add the #CITES4SHARKS  Twibbon to your Facebook or Twitter profile picture.
Whether you like sharks or not, saving them from becoming extinct is vital. The loss of sharks threatens the stability of the marine environment, and also threatens the socio-economically important recreational fisheries.
Sharks have been waiting a long time to get the protection that many terrestrial animals have received from CITES.  They can't wait any longer. Populations of several shark species have been decimated by over 95% and experts estimate that most of them will be lost within a decade if we don't take urgent conservation measures to protect them from over-exploitation, including targeted fishing, bycatch and finning.
With your petition signatures in their hands, the Project AWARE team who has been campaign for better shark protection for years is ready to represent your voice and demand that sharks and rays receive trade protections they desperately need but they need your support. The time to protect sharks and rays is NOW!
Related articles
Posted by Domino on February 2, 2013
https://myoceannews.wordpress.com/2013/02/02/cites-2013-shark-conservation/
Give back to the Oceans

Ocean News in French

Take the #10Tips4Divers Pledge

#YouShopAmazonGives

An error has occurred; the feed is probably down. Try again later.

New Sea Life Mag for Kids! Subscribe Now!

End Fish Discards

Ocean Splash of Tags