Domino on Google +

@DominOcean

My Tweets

An error has occurred; the feed is probably down. Try again later.

Archives

Recent Ocean News

An error has occurred; the feed is probably down. Try again later.

An error has occurred; the feed is probably down. Try again later.
All posts tagged conservation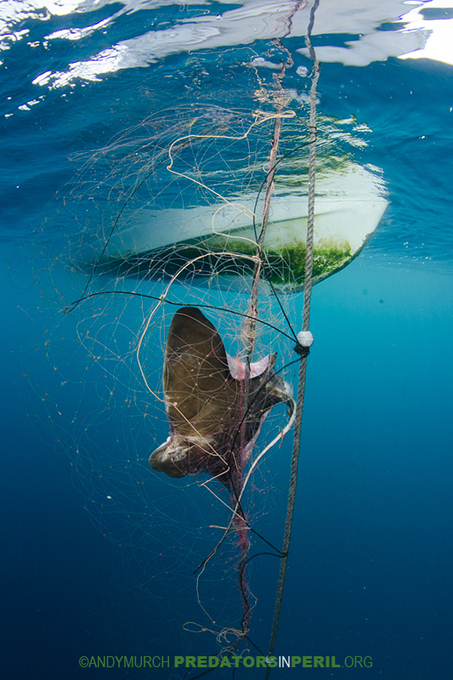 FREE SHARK CONSERVATION IMAGES! http://t.co/W9jcWbk0HM http://t.co/Lx3zx7WSHE
See on predatorsinperil.org
Posted by Domino on October 29, 2013
https://myoceannews.wordpress.com/2013/10/29/free-images-of-dead-sharks-and-other-marine-predators-in-distress/
It is estimated that up to 100 million sharks are killed by people every year, due to commercial and recreational fishing. Meanwhile, the average number of fatalities worldwide per year between 2001 and 2006 from unprovoked shark attacks is 4.3.
See on www.treehugger.com
Related articles
Posted by Domino on December 15, 2012
https://myoceannews.wordpress.com/2012/12/15/10-amazing-but-endangered-shark-species-how-many-do-you-know/
Do we want the destruction of sharks and the oceans to be the legacy we leave for our children?
If we intend to provide a better life, and a better world, for future generations, we can't ignore the quality of the environment we leave them – John Kasich, politician
Posted by Domino on October 25, 2011
https://myoceannews.wordpress.com/2011/10/25/sharks-and-oceans-destruction/
Sylvia Earle hopped off a plane long enough Friday afternoon to share her message of ocean preservation to a gathering of environmental enthusiasts at PGA National Resort & Spa.
Earle, a well-traveled oceanographer, author and lecturer and former chief scientist for the National Oceanic and Atmospheric Administration, was the keynote speaker at the Blue Friends Society's Third Annual Go Blue Awards Luncheon celebrating leaders in ocean conservation.
The Blue Friends Society is a support group of Loggerhead Marinelife Center that plans and promotes conservation efforts. Earle, 76, who has pioneered research on marine ecosystems and led more than 100 underwater expeditions, shares a passion for the cause.
We need the ocean, she said. The ocean delivers most of the oxygen in the atmosphere, holds the planet steady, has most of the water, most of the life. If we fail to take care of the ocean, it's ourselves, not just turtles, that are at risk.
Earle, named a Living Legend by the Library of Congress for her work in ocean conservation, spoke at length about the importance of understanding the ocean and how it impacts human survival.
Our economy depends on maintaining the integrity of the ocean, as does our health, our security, she said.
Earle's address followed an awards presentation in which five individuals and businesses were recognized for their efforts to improve and protect oceans, beaches and wildlife.
Winners are:
Blue Ambassador of the Year – Joe Zavertnik, Loggerhead Marinelife Center volunteer
Blue Friend of the Year (local) – Steven Allen, Palm Beach Maritime Academy teacher and department instructional leader
Blue Friend of the Year (national) – Susan J. Murray, Oceana Pacific Program senior director
Blue Business of the Year – Rapid Removal; Eleanor Fletcher Lifetime Achievement Award – Jim Abernethy, Jim Abernethy's SCUBA Adventures and founder of Ocean Education Publishing.
This article was first published on October 21, 2011 by Jody Wagner – Oceanographer stresses importance of protecting world's seas
Posted by Domino on October 21, 2011
https://myoceannews.wordpress.com/2011/10/21/oceanographer-stresses-importance-of-protecting-the-ocean/
Getting tangled up in floating debris is a serious and growing problem for marine mammals. When Michael Fishbach, co-founder of The Great Whale Conservancy, was boating in the Sea of Cortez, he and his family came across a stranded humpback whale. The massive whale was dying, tangled in a mess of plastic fishing nets. Fishbach and his family spent over an hour freeing the giant cetacean, which then swam off.
I wouldn't be surprised if the little girl on the boat who witnessed the rescue and the magnificent "Thank You Dance" performed by the very happy to be free humpback whale becomes a marine biologist or an ocean conservation activist when she gets older! What a beautiful experience!
Le jour de la St Valentin (2011) sur la mer de Cortez, Michael, accompagné de sa famille et d'amis était sur un petit bateau à observer des baleines quand ils ont vu une baleine à bosse prise au piège dans un filet de pêche. Ils pensaient qu'elle était morte  jusqu'à ce qu'ils l'entendent respirer. Ils ont décidé de l'aider armé d'un couteau en coupant le filet. Après plus d'une heure, la baleine était libre et leur a offert un joli spectacle.
English Video with French subtitles – Extraordinary Humpback Whale Rescue in the Sea of Cortez
Posted by Domino on September 24, 2011
https://myoceannews.wordpress.com/2011/09/24/humpback-whale-rescue/
Give back to the Oceans

Ocean News in French

Take the #10Tips4Divers Pledge

#YouShopAmazonGives

An error has occurred; the feed is probably down. Try again later.

New Sea Life Mag for Kids! Subscribe Now!

End Fish Discards

Ocean Splash of Tags