Domino on Google +

@DominOcean

My Tweets

Archives

Recent Ocean News

An error has occurred; the feed is probably down. Try again later.

An error has occurred; the feed is probably down. Try again later.
All posts in category Sharks
All My Ocean News posts filled under Shark Conservation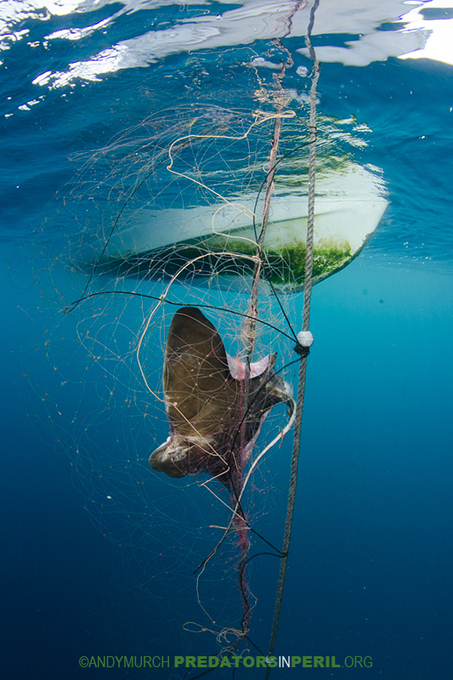 FREE SHARK CONSERVATION IMAGES! http://t.co/W9jcWbk0HM http://t.co/Lx3zx7WSHE
See on predatorsinperil.org
Posted by Domino on October 29, 2013
https://myoceannews.wordpress.com/2013/10/29/free-images-of-dead-sharks-and-other-marine-predators-in-distress/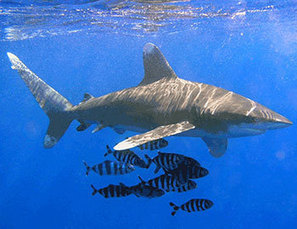 As part of the last meeting of the Convention on International Trade of Endangered Species of Wild Fauna and Flora (CITES), held this week in Bangkok (Thailand), the national government banned fishing for oceanic whitetip shark (Carcharhinus longimanus) in Brazilian waters. The decision was made in order to preserve this endangered species.
See on www.fis.com
Related articles
Posted by Domino on March 16, 2013
https://myoceannews.wordpress.com/2013/03/16/oceanic-whitetip-shark-fishing-banned/
One strategy to help protect and research sharks is ecotourism. A recent study around Costa Rica's Cocos Island, estimated the value of a Hammerhead shark at US $1.6 million each for tourism purposes, compared to less than $200 it could sell for. A 2011 study by the Australian Institute of Marine Science had an even bigger difference, estimating a lifetime value of nearly US $2 million dollars for a Reef shark in Palau vs. only $108 for it's sale in a fish market. Governments are starting to take notice of this economic value; countries including Australia, Palau, as well as the Cook Islands have recently created large marine areas to protect sharks and other ocean life.
See on www.travelculturemag.com
Related articles
Posted by Domino on March 16, 2013
https://myoceannews.wordpress.com/2013/03/16/dead-or-alive-the-promise-of-tourism-for-shark-conservation-travel-culture-magazine/
CITES plenary today accepted Committee recommendations to list five species of highly traded sharks under the CITES Appendices, along with those for the listing of both manta rays and one species of sawfish.
We're grateful to proponent governments for recognizing the value of thriving shark and ray populations, and for championing sound proposals," said Ania Budziak, Project AWARE's Associate Director. "We're proud that the divers' voice has contributed to achieving this key milestone in shark and ray conservation."
See on www.sciencedaily.com
Related articles
Posted by Domino on March 16, 2013
https://myoceannews.wordpress.com/2013/03/16/cites-makes-historic-decision-to-protect-sharks-and-rays/
In just a few weeks the fate of vulnerable shark and ray species including the beloved Manta Ray and Hammerhead Shark will be decided by CITES authorities. The 16th meeting of  the Conference of the Parties (CITES CoP16) to be held in Bangkok, Thailand from 3 to 14 March 2013 offers an unique opportunity to secure trade protection for the most vulnerable species. We can't let these magnificent creatures disappear on our watch. CITES delegates need to hear loud and clear that we want them to vote YES for sharks and rays. Extinction is NOT an Option. Take Action!
3 Easy Ways to Voice Your Support for Shark Conservation at CITES 2013:
Sign the Petition – Join more than 120,000 concerned citizens who are urging decision makers to protect sharks. Sign the petition and ask your friends, family and colleagues to do the same.
Send a Letter to CITES Leaders – All you need to do is fill in the form and hit the send button. The letter asking CITES delegates to vote YES for sharks and rays will go direct to those who could make all the difference in just one click.
Spread the word that Extinction is NOT an Option:
– Download the sign and contribute a photo to Project AWARE's CITES 2013 photo album
– Add the #CITES4SHARKS  Twibbon to your Facebook or Twitter profile picture.
Whether you like sharks or not, saving them from becoming extinct is vital. The loss of sharks threatens the stability of the marine environment, and also threatens the socio-economically important recreational fisheries.
Sharks have been waiting a long time to get the protection that many terrestrial animals have received from CITES.  They can't wait any longer. Populations of several shark species have been decimated by over 95% and experts estimate that most of them will be lost within a decade if we don't take urgent conservation measures to protect them from over-exploitation, including targeted fishing, bycatch and finning.
With your petition signatures in their hands, the Project AWARE team who has been campaign for better shark protection for years is ready to represent your voice and demand that sharks and rays receive trade protections they desperately need but they need your support. The time to protect sharks and rays is NOW!
Related articles
Posted by Domino on February 2, 2013
https://myoceannews.wordpress.com/2013/02/02/cites-2013-shark-conservation/
Give back to the Oceans

Ocean News in French

Take the #10Tips4Divers Pledge

#YouShopAmazonGives

An error has occurred; the feed is probably down. Try again later.

New Sea Life Mag for Kids! Subscribe Now!

End Fish Discards

Ocean Splash of Tags